ReBoot w/ Ganna Bogdan
It's time to hit refresh and reboot for the new year, and we're here to help! Follow our Reboot series to get inspired with new goals and action for your mind and body.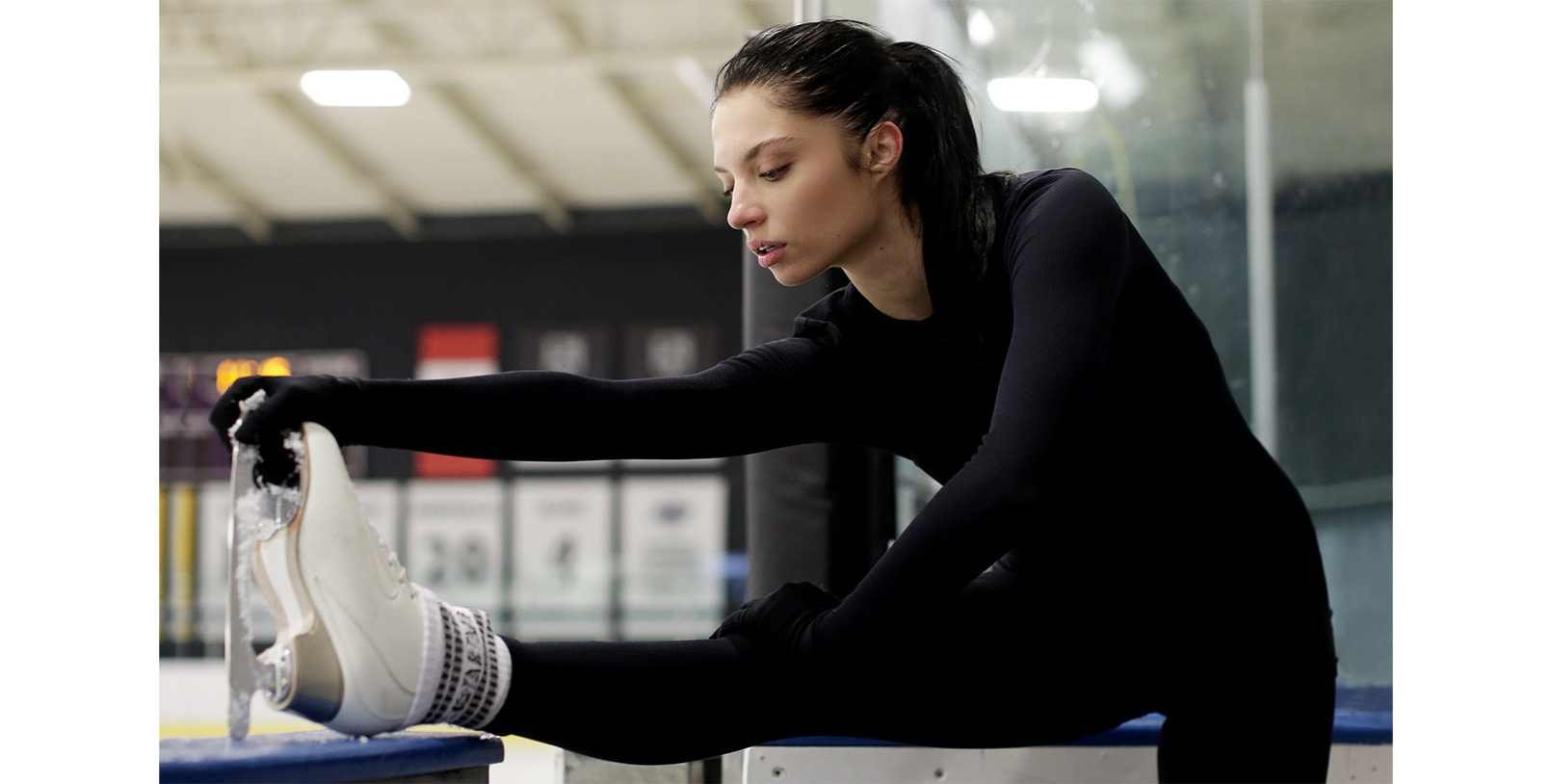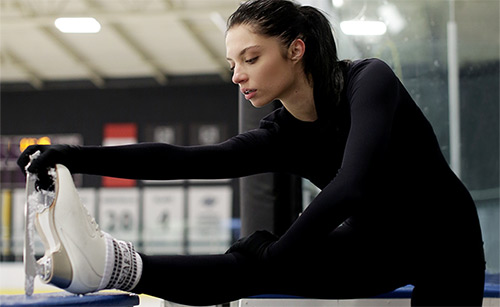 Tell us about yourself
Hi, my name is Ganna Bogdan. I am a professional ice skater, artist, and model. I was born in Kiev, Ukraine.
How did you get into modeling?
My older sister was a model and, when I turned 16, I got discovered by her agency and did my first Ukrainian fashion week.
When did you start figure skating?
I started skating when I was 4 years old. I always wanted to be a professional ice skater.
What part of figure skating excites you the most? And what part is the most challenging?
The most exciting thing is feeling free while going very fast on the ice to your favorite song — it almost feels like you can fly. The feeling of adrenaline when you spin and land your jump makes you feel balanced, and in full control of your body. The most challenging part is to go for your first jump when you start your training sessions, but once you overcome your fears, you become your own superhero.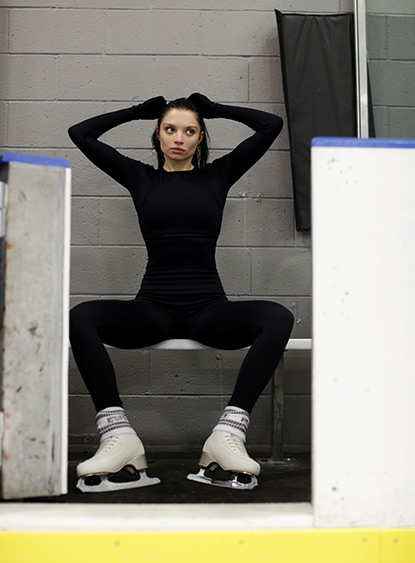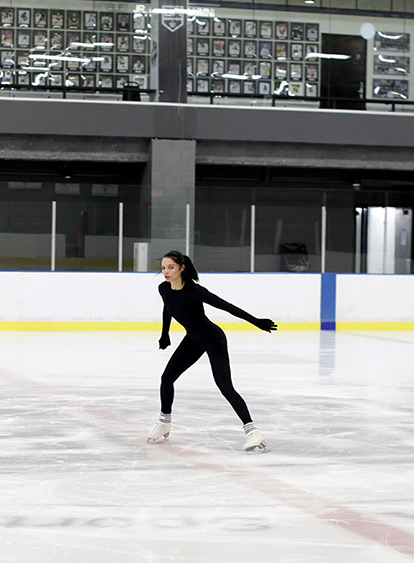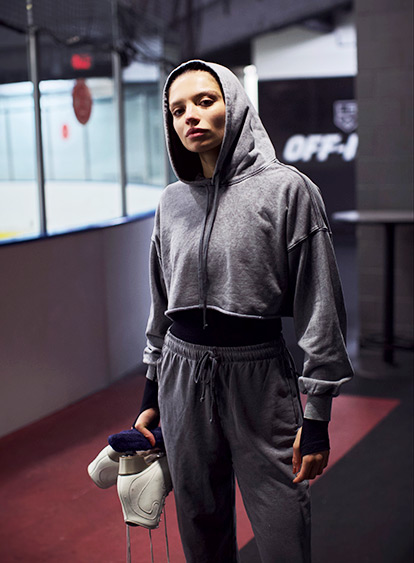 How does your passion allow you to be creative? Can you tell us what that process looks like?
Inspiration is the most beautiful thing you can experience — it makes you feel alive. When you do what you love, you can reach your full potential and creativity.
What's your favourite thing to do off-ice?
I love to paint and direct videos when I am off-ice.
How would you describe your personal style?
My personal style depends on my mood, but overall, I'm all about that perfect fit of baggy pants and a good color combo. I've always been into sporty looks, but I love mixing them up with more classic items.

How do you disconnect?
I rollerblade around my neighborhood at sunset, and listen to Portishead and Sade.
Also, I love to take road trips to disconnect.

What does wellness mean and look like to you?
Wellness is about exercising and doing sports that you really enjoy, as well as getting enough sleep. Wellness is all about balance — you gotta have some days where you can let loose and do whatever you like, and days where you can keep full discipline. I usually train 5 hours a day, 6 days a week for my ice skating training, but on weekends, I have two whole days where I can do whatever I want.

What are you looking forward to most in the new year?
In the new year, I am excited to attend my first ice skating competition in 7 years. I'm also hoping to make a full comeback this season, which is going to be a great challenge, but since all competitions got postponed due to COVID-19, I got a little bit more time to train in a calm environment.

What topics are you most passionate about at the moment?
I'm passionate about training and being able to qualify for the Olympics and represent Ukraine in figure skating. That's something I always wanted to do; be able to train and prove that you can be competitive and professional in sports at any age!