Caught on Film: May, Lola, Megi, Danika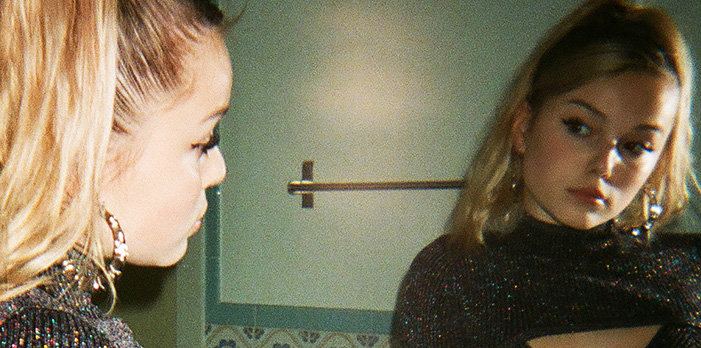 Hi everyone, can you please introduce yourselves?
May (@maysterling): My name is May, and I'm an online shop owner and a part-time student.
Lola (@lolakingz): I'm Lola Kingsley, and I'm a 21-year-old artist from Montreal.
Megi (@megiesj): My name is Megi, and I'm from Montreal as well. I like art and reading.
Danika (@danikamichel): Hi I'm Danika Michel and I'm currently a student.

How did you all become friends?
Danika: I met Megi at work, and May from mutual friends and Instagram.
May: I met the girls by being out and about in the city, as well as just scrolling through Instagram.

What are your favourite things to do in the city when you're together?
Lola: May and I often like to shoot together, and we have a pretty good photographer/subject relationship. We also tend to run into each other around the city when there is no pandemic!
Megi: We like to chill in parks, go shopping or thrifting, and take pictures.

What cool things are happening in your city for the holidays?
Lola: Not much is happening unfortunately due to the pandemic, but hopefully, by the New Year, there will be COVID-friendly or virtual events to celebrate 2021!

What is your fave memory together?
May: Shooting with Lola is always my favourite!
Lola: When we ran into each other at a bar, and it was our first time meeting in real life.

Do you have a favourite playlist as a crew?
Megi: We have an early 2000s hit playlist that we love to listen to together, or some R&B and rap.
Lola: Anything that May plays in her car is a bop. Throw in a little Nelly Furtado & Timbaland, and it's a carpool karaoke.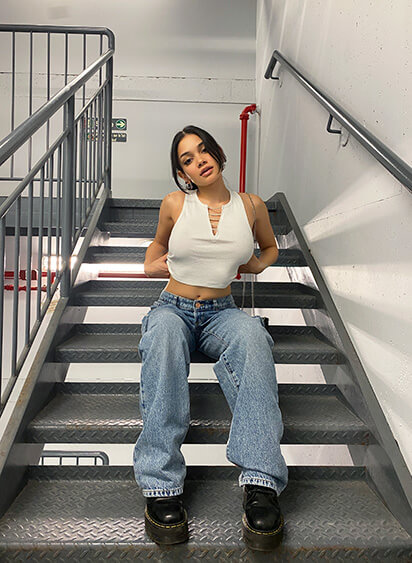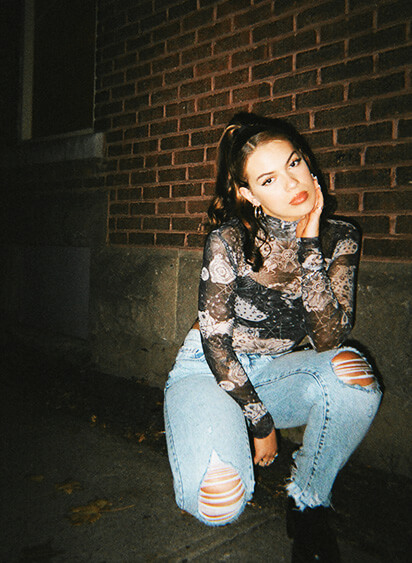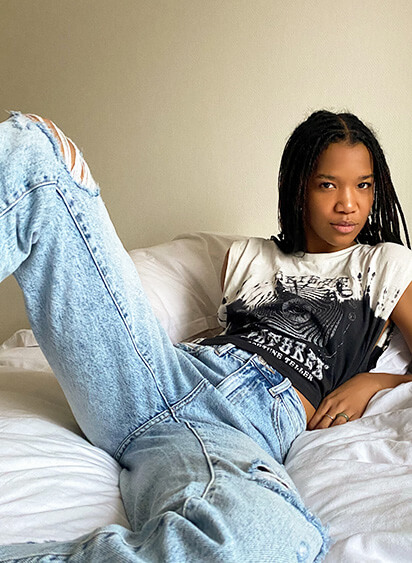 Do you prefer gifting or receiving during the holidays?
May: Gifting good gifts is always the best.
Megi: Personally, I prefer gifting because I love surprising my friends & family.

How has the pandemic affected the way you are celebrating the Holidays?
Megi: Unfortunately, I don't get to see as many friends and family as I would usually, so I try and FaceTime or call a lot of them to catch up.
Lola: I will for sure be celebrating with a much smaller group than what we're used to. I might just kick it back with the family this year.

What are you reflecting on this Holiday season?
May: Gratitude for health!
Lola: I'm reflecting more on how things will be much different this Holiday season, but I'm hoping for the best. Trying to be positive about this whole situation.
Megi: I am reflecting on my career path, my friendships, how to be a better person and trying to set new goals for myself.

What are your Near Year's resolutions?
Danika: Work harder in school, spend more time with my family, and have a good time!
May: Enjoy life more. Spend more time with people who love me, and whom I love.
Megi: To become a better person, go to the gym, travel, meet new people.
Lola: Being kinder to myself!

Do you have any other goals you're setting for yourself?
Danika: Have more "me" time. Get good grades.
May: I also wanna spend more time on self-care, keep my space clean, and eat healthy.
Megi: To stop caring so much about what others think. Spend more time with myself and read a few books.
Lola: If the situation allows it, a lot of travelling. I also want to push my creativity and work on different projects with various artists, collaborations, etc. Essentially, expanding my creative field with others.

Lastly, is there anything you accomplished recently that you're proud of? Share with us!
Lola: I managed to establish myself as a serious photographer!
Danika: I redecorated my room, finished an online semester, and worked a lot.
May: My business did better than ever before! I created more content than I ever did as well.
Megi: Self-growth. I spent a lot of time by myself reflecting on my actions; who I was, who I am, and who I want to be.