Caught on Film: Suede, Odalys, Sahara
Find out all about our NYC crew members Suede, Odalys, and Sahara and what they're up to this holiday szn!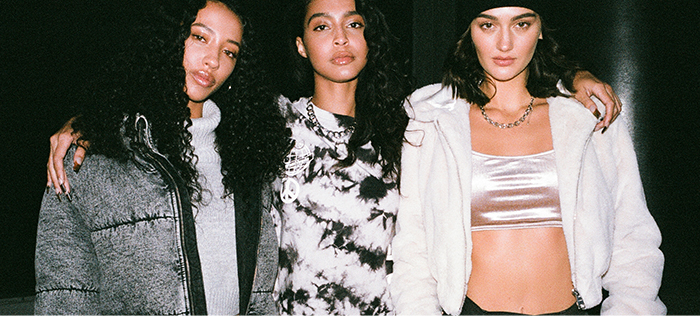 Please introduce yourselves!
Suede (@suedebrooks): My name is Suede Brooks, and I'm a Youtuber and model currently based in New York.
Odalys (@odalys_ny): I'm Odalys Peña, and I'm an all-around creative focusing mainly on music right now as a DJ, producer, and artist. I'm originally from Harlem, New York, but I now live in Brooklyn.
Sahara (@palefoxsahara): I'm Sahara Lin! Modelling is my job, but I also paint and create in as many different mediums as I can.

What are your favorite things to do in your city with your crew?
Suede: My favorite thing to do in New York City is walk in Central Park with my best friends, go to museums, take Instagram photos around the city, and go shopping!
Sahara: My friends and I like to do things to make each other happy. Make food together, make music together, dance together everywhere and anywhere.

Can you share with us what is your favorite holiday memory with your crew?
Odalys: My favorite holiday memory with my friends is throwing a New Years party and DJing with Snoop Dogg!
Sahara: I have so many great memories with my friends, but the one I'm thinking of right now is when we all made a peach pie and went upstate to swim in a lake. It brings a smile to my face just thinking of that memory :)

What are your top 3 songs to chill to and your top 3 songs to party to?
Suede: My favorite songs at the moment are Love Galore by SZA, Positions by Ariana Grande, and ATL Freestyle by 6lack.
Odalys: My fave 3 songs to chill to at the moment are 1. Still your best by Giveon 2. Leave me alone by Amaarae, and 3. Dead Man Walking by Brent Faiyez. And my fave songs to party to at the moment are 1. Ginger - wizkid ft burna boy, 2. Lo hobo son mio - haraca kiko, and 3. Feels right by Rony Seikaly.

Do you prefer gifting or receiving during the holidays?
Odalys: I definitely prefer receiving but I love gifting as well, making the people I care about happy.
Sahara: I love gifting on the holidays! Wrapping the gifts is my favourite part!!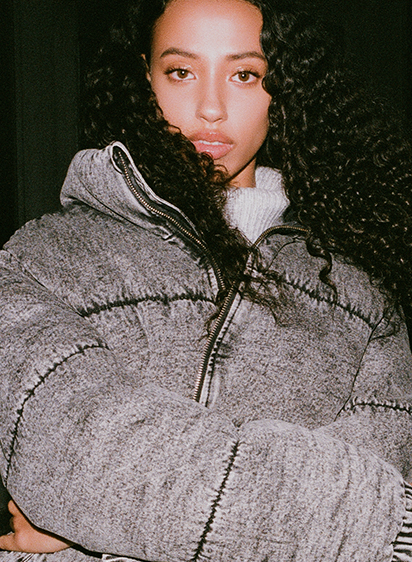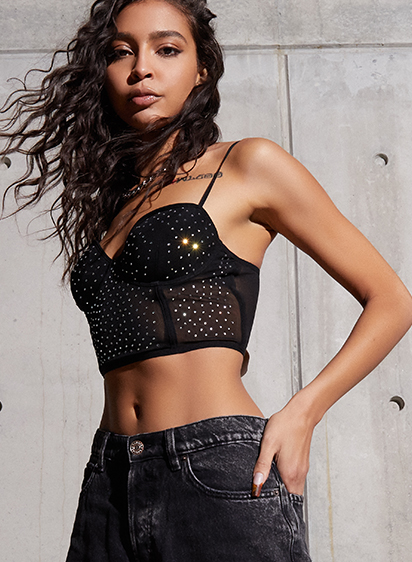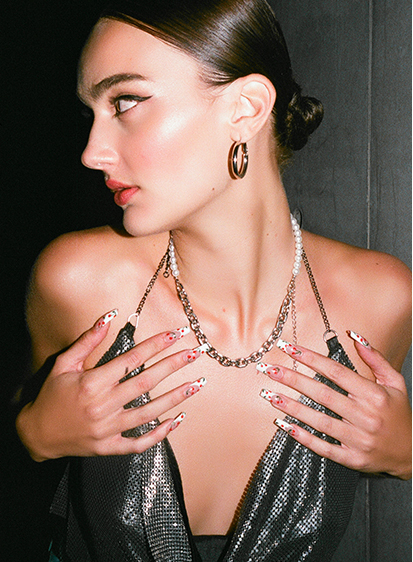 How will the pandemic affect the way you are celebrating the Holidays?
Suede: I try not to think of it affecting me. The only thing that we can't do is physically be together but there are so many alternatives.
Sahara: I don't think the pandemic will affect the way I celebrate at all really... I normally stay home for Christmas and other holidays and just make food. So as long as I have a home and a kitchen, I have no complaints.

What are some goals you are setting for yourself as we approach the new year?
Suede: One of my goals is to launch "suedebysuede" which is a brand I have been working on for so long now!
Odalys: Some goals I'm setting for myself is to build my music label and help my artists establish themselves.
Sahara: I think my New Year's resolution is to not do anything that I'm not feeling. If something throws me off or isn't my style, I AM NOT DOING IT ANYMORE. I have to protect my energy, man!!

Is there anything you accomplished during the pandemic that you are proud of?
Odalys: During the pandemic, I've been dropping a new song every month, so I am truly proud of my progress and everything I've been learning in the music industry.
Sahara: I have been working more on personal projects which have made me feel more whole and accomplished. So I am very proud about being able to listen to myself and know what I like and dislike.

How do you practice self-love? Has it changed since the pandemic hit?
Suede: I practice self-love by meditating, taking baths, doing my favorite skin care routine, going for hikes, reading books, and more. Nothing has changed since the pandemic hit besides taking more time for myself.
Odalys: I practice self-love by doing a bunch of at-home facials, working on my music and drinking fruit smoothies every day. My self-love definitely changed during the pandemic. I've been focusing a lot on my mental and physical health since it isn't so safe to interact.
Sahara: Self-love is something I have been working on even before the pandemic. I think I realised that I put a lot of people ahead of me and being quarantined has shown me to focus more on me and be kind to me! Why do I treat everyone so nicely but not myself? Time to change that 1000% :)