Caught on Film: Ange, Lauryn, Chloe, NG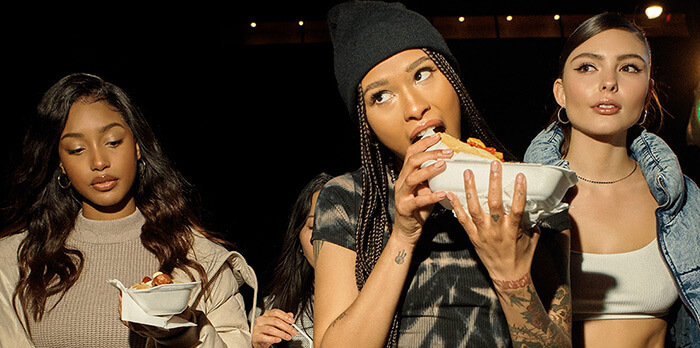 Hi girls, can you please introduce yourselves?
Ange (@iamangejose): My name is Ange, and I'm a model and influencer based in Toronto.
Lauryn (@laurynolesinski): Hi, I'm Lauryn Olesinski! I'm from Toronto (but I'll be moving to Montreal in the new year) and I'm currently a student and part time model.
Chloe (@chloexchristian): I'm Chloe Christian, and I'm a Toronto-based model, also dabbling in visual arts.
NG (@ngfoucault): My name is NG, and I'm from Mongolia, and now currently living in Toronto. I'm a full-time student at University of Toronto.

How did you all become friends?
Ange: We met through instagram followed each other and during quarantine and became friends through our passion for fashion and beauty.

What are your favourite things to do in the city when you're together?
Ange: Well because of the pandemic, there is not much going on in the city but we are determined to make the best out of what we have. I am thinking of hosting a girls night at my apartment with my crew and looking forward to making silly Tiktoks and maybe having a gift exchange.
Lauryn: My favourite things to do in Toronto with my friends are going to Withrow Park and listening to music, going to Kensington Market, going to Toronto Island to bike and hang out on the beach, karaoke in KoreaTown, and go for dinner and drinks in Little Italy.

What cool things are happening in your city for the holidays?
Chloe: The Immersive Van Gogh Exhibit is something I haven't yet gone to but I'm hoping to before it ends.

What is your fave holiday memory with your crew?
Ange: My favourite holiday memory with my friends is my 2019 trip to LA for New Years. We impulsively booked a flight the night before and packed our bags and headed LA for the very first time. I'll never forget how much fun I had shooting at Glassell Park with my girls.
Chloe: Celebrating the New Year!
NG: Our fave holiday memory is exchanging gifts and telling each other how much we appreciate each other.

What do you guys like to listen to these days? Tell us your top 3 songs to chill to and your top 3 songs to party to.
Lauryn: It's very hard to just choose 3, but here it is! My fave 3 songs to chill to are: Wish You Were Here by Pink Floyd, Pretty Girl by Clairo, and Break From Toronto by PARTYNEXTDOOR. Fave 3 songs to party to are Gimme More by Britney Spears, Eventually by Tame Impala, and Kiss Me Thru the Phone by Soulja Boy.
NG: 3 songs to chill to
1. Outta My Mind by Monsune
2. Come Over by The Internet
3. Pretty Boy- The Neighborhood
3 songs to party to
1. Put Your Records On by Corinne Bailey Raae
2. Blinding Lights- The Weeknd
3. Girls in the Hood- Megan Thee Stallion

Do you prefer gifting or receiving during the holidays?
Ange: I definitely love gifting more than receiving simply because I give very unique gifts and I love to see how my friends and family react to them. It makes for great memories and reminds me of previous years and silly gifts that we can all laugh about.
NG: I personally like giving more than receiving because I love showing people how much I love and appreciate them by gifting thoughtful gifts. But I also love sentimental gifts more than expensive ones because it shows genuine effort.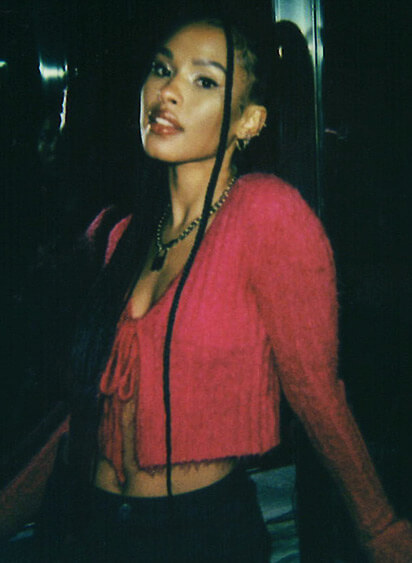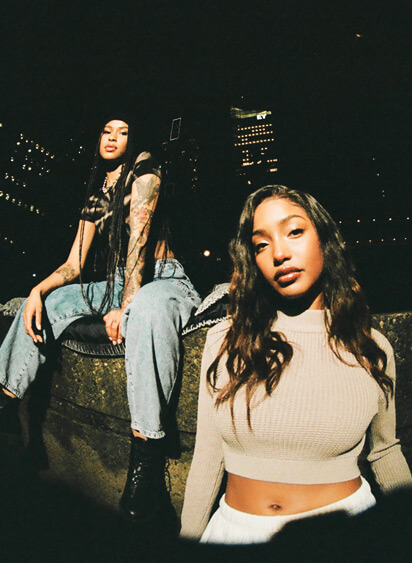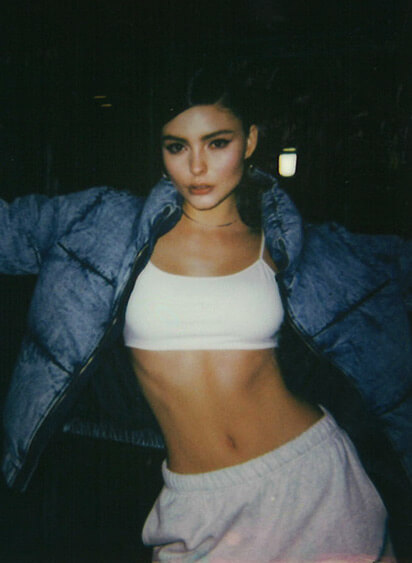 How will the pandemic affect the way you are celebrating the Holidays?
Lauryn: Every year on Christmas eve my family gets together for a Polish Christmas dinner unfortunately but this will all be changed this year. This holiday season will be spent with my mom, dad, grandma and brother.
NG: I love hosting dinner parties with my close friends every holiday and exchanging gifts, but due to the pandemic, we won't be able to have large gatherings. Although I won't be able to see my friends, I'm still going to be able to spend some quality time with my family which I'm very grateful for :)

Is there anything you accomplished during the pandemimc that you're proud of? Share with us!
Chloe: I moved out of my parents house into the city and I'm pretty proud about that!
Lauryn: I read eight books within a span of three months! I love reading because it takes you into another world of imagination and is a fulfilling pastime.

Looking back at 2020, what will you be reflecting on this Holiday season?
Ange: I think that going into the holiday season I'm going to be reflecting on all of the things I'm grateful for. My friends, my job and most importantly my family have helped me so much to get through this very tough year.
Chloe: I'll be reflecting on how amazing the all people I've met this year and have in my life now are.

And have you set any New Year's resolutions?
Ange: My New Year's resolution is to be kinder to myself and to those around me. If there's anything this year has shown me, it's that life can get pretty crazy sometimes and it's important to take care of yourself and your loved ones in times of need.
Chloe: Being more productive with my free time and being more disciplined with working out and taking care of my body.
Lauryn: I want to spend less time on my phone, keep organized, travel more for modelling hopefully, and move to Montreal for school. I also want to continue to be the best version of myself and be a better person than I was the day before.
NG: My New Year's resolution is to spend more time with my family. I would like to improve myself by practicing self-love and learning more about spirituality. I want to eat healthier and be kinder to the planet by eating less dairy and meat. The goal that I'm setting for myself is to be more physically active by doing yoga and learning how to dance. I would also like to travel more and learn about different cultures.

Lastly, how do you self-love?
Ange: Meditation has become a really big influence in my life. It has taught me a lot about how to love myself and how to care for my mental state. This might have not happened so quickly if not for the months of quarantine. Although this pandemic really made things harder for myself it has also given me time and space to grow and to figure out what it is I really want in life.
Chloe: By doing things that I like by myself and for myself. Like reading, drawing, being out in nature, eating my favourite food etc.
Lauryn: I try and do something for myself each day. This can be something emotionally, creatively, physically or socially. This can look like going on a small walk around the neighbourhood to get a coffee, a guided meditation, talking to a loved one, journaling or just taking a break from everything and just being in the moment.
NG: I practice self-love and mindfulness by meditating to keep my mind stress-free and also by spreading positive energy to others around me. I'm such a believer in karma and I truly believe that what you put into the universe really comes back to you. The pandemic was a huge factor in the change of my mindset because it truly gave me a break to listen closer to my mind and body.