CELEBRATING PRIDE WITH OUTRIGHT INTERNATIONAL


Happy Pride month! In celebration, we are partnering up with OutRight Action International for the third year in a row. OutRight is a leading international LGBTIQ+ human rights organization that works tirelessly to defend and advance human rights for the LGTBIQ+ people around the world. This year, we are donating $25,000 to their cause, and partnering with them to answer all your questions about the LGBTIQ+ community, gender identity and sexuality, and Pride!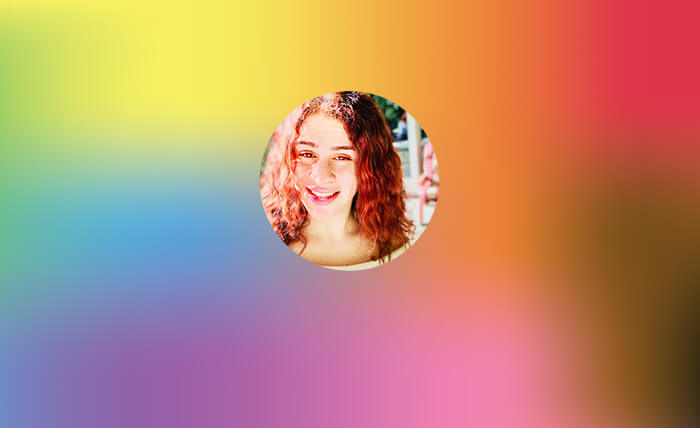 PRIDE Q&A
WITH CÄCILLE EALY
Development Associate at OutRight Action International
Q. How do you deal with the struggles of questioning your sexuality?
A. First and foremost, whatever you're feeling is NOT wrong. Exploring and discovering your sexuality is a part of life. Even heterosexual people question. The more you fight against who you are, the more you will struggle. Acceptance for yourself goes a long way.
Q. What is the easiest way to come out to a friend? I'm afraid to come out because I don't want to be treated differently or questioned.
A. First, always make sure when coming out to someone, you do so in a safe environment. Secondly, as a trans woman, I still go through this myself! And believe me it doesn't get any easier. However, as cliche as it is to say, if your friend is a true friend, NOTHING will change, except the weight that's now off your shoulders.
Q. Can you give suggestions on how to show your support, even when your friends and family don't?
A. Let them know! Simply telling them that you love and support them no matter what, truly goes far. It may seem obvious, but it's often the obvious things we need to hear.
Q. How can I tell whether or not I have feelings for girls? I've been questioning for a while...
A. Chances are, if you've been questioning this for a while, you already know the answer. But to truly know, you need only give it a chance. Try going on a date with a girl, kissing one, etc. It might not end up being for you, but it will give you the closure you desire.
Q. How do you deal with family members who don't support you?
A. You don't. Just like in life, not everyone will like you, though it's extremely hurtful when it's someone that is supposed to love you unconditionally. With time, they may come around, but focus on your OWN happiness and the family members that DO support you.
Q. How could you be confident in your body and not care what people say?
A. There is no formula for this – how I wish! But from personal experience, it comes with time. You reach a point where you stop caring about how others view you and your body, and prioritize how you feel. The best you can do is to hold yourself to your OWN standards, not anyone else's.
Q. How do you stay you, when other people tell you that you're confused or lost?
A. You ignore them. During the beginning of my transition, my beloved Step Dad told me that I was moving too fast, and I needed to think things through. PHOOEY I said! And though he did create some doubts, they of course turned out to be unfounded. You are not lost, you have just discovered who you are.
Q. I like girls. But I get so awkward around them it's sad. Any tips on how to not be super awkward?
A. I think we ALL get awkward around the genders we find attractive; especially when intimacy is new to us. Experience will change that, but a word of advice – not every girl deserves your attention. Some are better off as friends, so no need to act awkwardly around a friend. They're a safe space after all.
Q. How do I come out?
A. Choose the easiest person first, because no matter what, it will be hard. I chose my mother – both times I came out – because I KNEW she already knew, and would accept me no matter what. It still wasn't easy, but it was the best way forward.
Q. What does it mean when my friend came out as non-binary?
A. Someone who does not relate to the popularized 'male' and 'female' genders. 'They' (typically the proper pronoun to use when speaking of them) see themselves outside that spectrum. Gender is a social construct and the binary system is created by humans. Historically, in many societies, genders outside of the binary have been valued and recognized.
Want to learn more about Pride? Tune into an episode of Skinny Dipping Podcast, hosted by Youtuber and activist Tatiana Ringsby (@tringsby) and her best friend Kela Rose (@sundazedkk), as they talk about how they are celebrating Pride and what it means to them! Or, feel free to tune into an IGTV chit chat with Teo and Bry, as they answer more questions about identity, stereotypes, and loving yourself.